Solo Exhibition 'Peaks of Present'
22 May – 11 June 2016, Bradwolff Projects, Amsterdam
For their exhibition at Bradwolff Projects titled 'Peaks of Present', Elodie Hiryczuk and Sjoerd van Oevelen bring together a series of photographs, never before shown publicly, resulting from their travels to Iceland, France and Japan over the past seven years. Whereas in recent years Hiryczuk / Van Oevelen have exhibited mostly photographic diptychs and triptychs, for 'Peaks of Present' they've decided to focus on a presentation of single works framed on wooden panels of okoumé, a type of timber with a touch of pink. Constructed especially for this show, there is a so-called tokonoma, a Japanese display, usually in the form of an alcove, traditionally used for the appreciation of flowers or art works. 
Opening Sunday 22 may at 16.00 hrs with an introduction by Sybrandt van Keulen, philosopher and editor of 'How art and Philosophy Work', Boom, 2014.  
Cees de Boer, writer and co-curator of the herman de vries exhibition at the Dutch Pavilion during the Venice Art Biennale 2015, will interview Elodie Hiryczuk and Sjoerd van Oevelen during an Art Diner on Thursday 9 June at 19.00 hrs. 
Lecture and workshop 'Transformances – Playing against the photographic apparatus'
31 March – 1 April  2016, AKI Academy of Art & Design, Enschede
According to media philosopher Vilém Flusser the photographer is only free when he is playing against the camera: outwitting the camera's rigidity, forcing it to create the unpredictable, the improbable, and therefore the informative. As artists we believe that this play against the camera, against the technical apparatus of photography, is only possible when the photographer is also able to counter the apparatus of looking. During the workshop the participants will analyse how images and worldviews influence each other and investigate the precise role of looking in photography. 
Symposium and exhibition 'Anarchic Infrastructures'
9 – 13 March 2016, Punt WG, Amsterdam
A range of present day art practices are very sensitive to - both the contemporary dematerialization of the object, and to the materiality of the archive, but in a way that does not nostalgically excavate any forgotten figure, but perform it as both anarchic and material. An exhibition consisting of works of the invited artists will be installed in the space, including a performance on the last day. The symposium aims to create an intellectual context and an environment in which we can exchange and discuss questions and challenges in each respective practice.
Curated by Alena Alexandrova. With Janine Armin/Taf Hassam, Dirk Bruinsma, Maartje Fliervoet, Kristoffer Frick, Noa Giniger, Yoeri Guépin, Rob Johannesma, Gabriel Jones, Suska Mackert, Anne Helen Mydland, Sascha Pohle, Padraig Robinson, Tao G. Vrhovec Sambolec.  
Exhibition 'Ghost Dwellings'
4 – 20 December 2015, De Drie Heuvelen, Amsterdam
Farewell exhibition at De Drie Heuvelen revolving around the work of Margot Zanstra. The exhibition consists of performances, interventions, music and photography, which react, infiltrate and reflect on the work of the productive, but relatively unknown structuralist sculptor Margot Zanstra (1919-2010). After a career as a ballet dancer and choreographer at the National Ballet Margot Zanstra became in 1966 a visual artist. Her studio was left almost intact after her death and is still full of geometric models, sculptures, reliefs and structures. For the exhibition Hiryczuk and Van Oevelen created arrangements of Margot's work throughout the house including her atelier.
Curated by Julia Geerlings. With Alexis Blake & Yeb Wiersma and Johannes Schwartz.     
Artist in Residence in Tokyo

January – April 2015, AIT Arts Initiative Tokyo, Japan
Elodie Hiryczuk has been selected by the Mondriaan Fund and AIT Arts Initiative Tokyo for a residency of three months in Tokyo. During this working period she will conduct research on the idea of 'the detached gaze' in Japanese art and in contemporary photography in particular. She will also explore the notion of 'Ma' or 'in between', an ancient Japanese space-time concept in which it is not time that prevails over space, but space that prevails over time. She will investigate how contemporary artists connect with these very specific Japanese notions within today's globalized visual culture. 
Art Fair 'Art Rotterdam'

5 – 8 February 2015, Van Nelle Fabriek, Rotterdam (NL)
Andriesse Eyck Galerie will present work from Hiryczuk/ Van Oevelen's ongoing series 'Shadow-Light-Reflection'. The gallery will be situated in the Main Section – Booth 024.  
Exhibition 'oh no! they did not...'

17 September – 12 October 2014, De Drie Heuvelen, Amsterdam
Dutch artists Hellen van Meene, Hiryczuk/Van Oevelen and Witho Worms will present both existing and new works in the monumental canal house De Drie Heuvelen in Amsterdam. Frank van der Stok, independent curator and critic, compiled the show. Jörg Colberg, founder and editor of Conscientious Photography Magazine, a renowned website dedicated to fine-art photography, will open the exhibition on Tuesday September 16th at 20 h.
During the weekends there will be a public programme with special presentations by the artists. The exhibition will close on Sunday October 12th with a public debate on photography. 
Lecture
March 6th 2014, Graphic Design dpt. | KABK, Royal Academy of Arts & Design, The Hague (NL)
Lecture on cartography and mapping in the context of the project  Solidarity or Solo – Alternative Atlas of the European Union. 
Lectures & workshop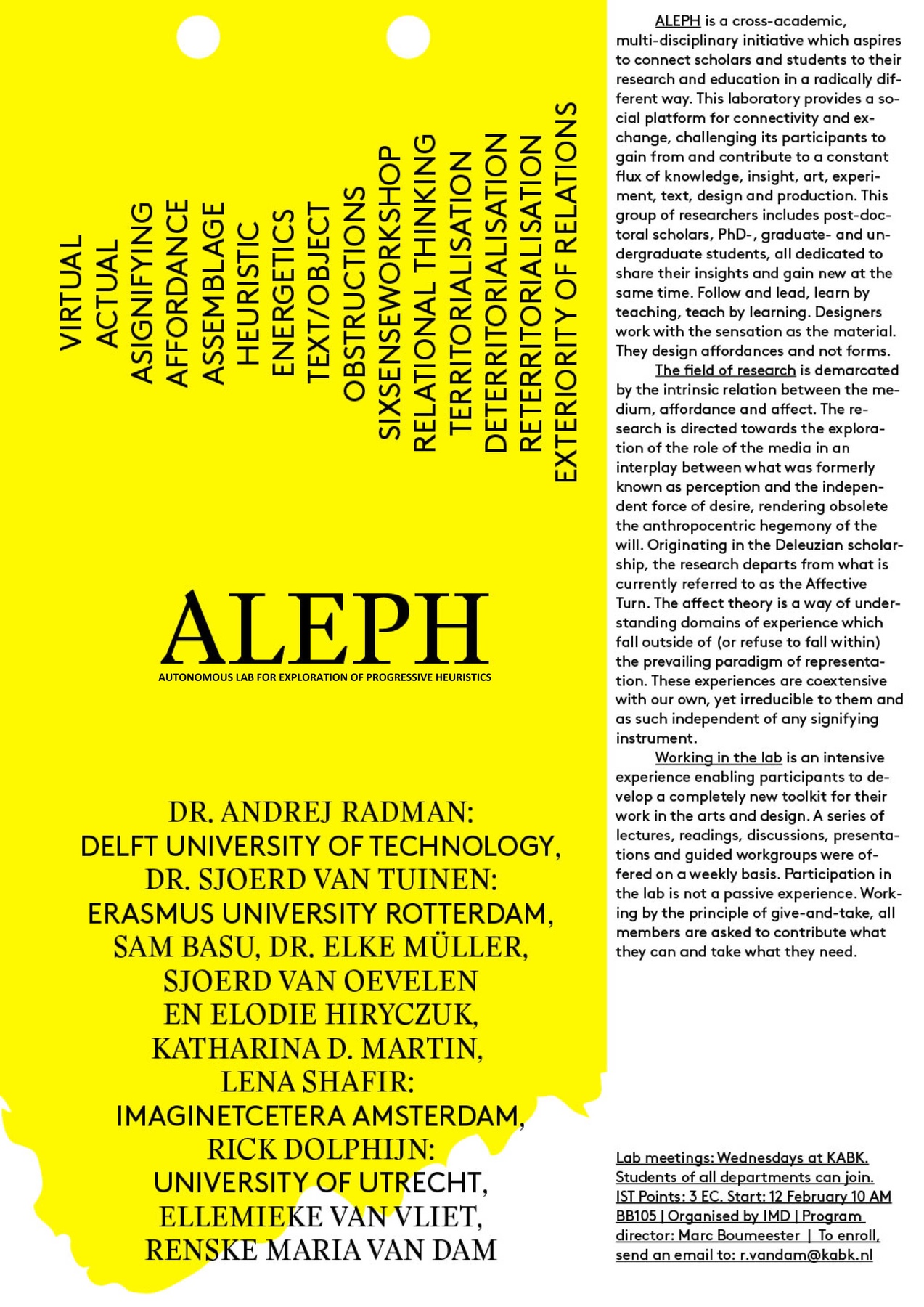 March 2014, ALEPH Lab | KABK, Royal Academy of Arts & Design, The Hague (NL)
ALEPH is a cross-academic, multi-disciplinary initiative which aspires to connect scholars and students to their research and education in a radically different way. This laboratory will be providing a social platform for connectivity and exchange, challenging its participants to gain from and contribute to a constant flux of knowledge, insight, art, experiment, text, design and production. 
Launch blog 'The Detached Gaze'

January 2014
Hiryczuk/ Van Oevelen recently started a blog where they share their inspirations and write on topics related to their artistic research. 
Exhibition 'DordtYart 2013'




13 April – 5 October 2013, DordtYart, Dordrecht (NL)
During the new edition of DordtYart 2013 Hiryczuk/ Van Oevelen will work in the huge former schipyard on their visual archive and will realize new photographic works exploring the visual experience of nature. 
Development Grant
January 2013, Amsterdam Fund for the Arts (AFK)
Hiryczuk/ Van Oevelen received a grant from the Amsterdam Fund for the Arts (AFK) for a month-long study trip to Japan, research for a future blog and new photographic experiments.  
Exhibition ' People can only deal with the fantasy when they are ready for it'




2 December 2012– 16 June 2013, Museum De Paviljoens, Almere (NL)
Between 2001 and 2012, Museum De Paviljoens acquired several artworks that originated from solo exhibitions. Also on show within the five former Documenta IX pavilions by the architects Robbrecht and Daem are artworks that Museum De Paviljoens acquired from young and talented artists during group exhibitions and manifestations. 
Art Fair '7th Contemporary Istanbul'




22 – 25 November 2012, Istanbul Congress Centre, Istanbul, Turkey
In honour of 400 years of diplomatic relations between Turkey and the Netherlands, Contemporary Istanbul is hosting a selection of Dutch galleries this year. Galerie de Expeditie will present the works Man Reading by a Window and Girl Making a Model of a Landscape of the series Sceneries in a new photographic edition. 
Solo Exhibition 'Reflecties #1: Perspective of Disappearance'




30 June – 16 September 2012, Nagele (NL)
The solo exhibition Perspective of Disappearance will show an overview of Hiryczuk/ Van Oevelen's photographic works and installations from the last ten years. The exhibition is part of  Mapping Flevoland, a summer event organized by Museum De Paviljoens at different locations in Flevoland and the Noordoostpolder. 
Art Fair 'Art Rotterdam'




9 – 12 February 2012, Cruise Terminal, Rotterdam (NL)
During Art Rotterdam Galerie de Expeditie will present recent works by Hiryczuk/ Van Oevelen including The Master of Perspective and Field Experiments. 
Solo Exhibition 'Field Experiments'




12 November – 23 December 2011, Galerie de Expeditie, Amsterdam
Under the title Field Experiments, the artist duo Hiryczuk/ Van Oevelen currently presents new photo works investigating the depiction of natural phenomenon and the experience of landscape. Viewers' expectations are challenged by images that deploy a range of representation methods – from perspectival drawing systems to optical illusions – that trigger startling spatial situations.